FLOORING CALCULATOR
Total Square Feet:
Waste Factor (5%):
Total Material Required:
Total Cost:
$
Triversa Prime®
Triversa Prime is constructed with a phthalate-free stone polymer composite (SPC) solid core that provides, strength, durability and superior indentation resistance. Being completely waterproof and able to withstand wide temperature changes, it is the perfect solution for any area of your home. The wide selection of outstanding wood, stone and tile designs feature large scale formats, enhanced edge treatments, mixed widths and lengths, and much more.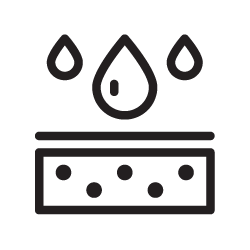 100% Waterproof
This flooring is 100% waterproof making it perfect for high moisture areas such as kitchens, bathrooms and laundry rooms.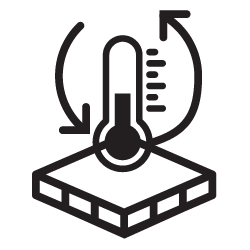 Extreme Stability
Reinforced SPC solid core provides enhanced dimensional stability making it a great choice in rooms with some temperature fluctuation or direct sunlight.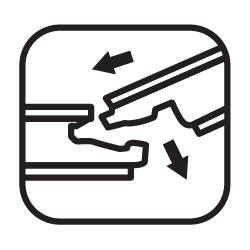 Patented SmartLock™ Clic System
Flooring is locked into place and floats over a variety of subfloors for worry-free installation. Featuring patented SmartLock Clic System which make it easy to install and repairs are simple and easy.
Details
SKU
TX071
Product Name
Triversa Prime
Category
Rigid Core
Design Name
Smoky Oak
Color Name
Char
Brand
Congoleum
Gloss
Low Gloss
Grade
Below, at or above grade level
Base Color
Black
Dimensions
Size
9" x 48"
Carton Weight (lbs)
48.94lbs
Packaging
Square Feet Per Carton
23.96'
Pieces Per Carton
8
Cartons Per Pallet
40
Carton Weight
48.94lbs
Warranties & Certifications
Installation
Installation Instructions
Light Installation Method
SmartLock™ Clic System
Commercial Installation Method
Fully Adhered
Adhesive 1
CC020
Usage
Adhesive
CC020
Grade (subfloor application)
On, Above or Below Grade Level
Install Expertise Level
Experienced
Interior/Exterior
Interior Only
Construction
Gauge (overall)
0.236
Gloss
Low Gloss
Type
Layered Vinyl Plank and Tile with Attached Backing
Wearlayer Type
Urethane
Core Type
5 mm High Density SPC
Edge Type
Wide Bevel
Performance
ASTM E2179 Delta Impact Sound Transmission (Delta Iic)
ΔIIC 24 (6" concrete slab, floating)
ASTM E492 Impact Sound Transmission (Iic)
IIC 65 (6" concrete slab with drop ceiling, adhered)
ASTM E648 Critical Radiant Flux
Meets or exceeds, Class 1
ASTM E662 Nbs Smoke Density
Pass
ASTM F1514 Color Resistance To Heat
Meets
ASTM F2753 Rolling Load
0.004 inch
FloorScore
Yes
Leed 1
LEED V4 EQ Credit
NALFA 3.10 Surface Bonding
1.27 N/mm² – Exceeds Class 3 Commercial Requirement
NALFA 3.2 Thickness Swell
Class 4, Heavy Commercial
NALFA 3.3 Xenon Light Resistance
Class 4, Heavy Commercial
NALFA 3.4 Cleanability - Stain Resistance
Class 4, Heavy Commercial
NALFA 3.5 Large Ball Impact Resistance
Class 4, Heavy Commercial
NALFA 3.6 Small Ball Impact Resistance
Class 4, Heavy Commercial
NALFA 3.8 Dimensional Tolerance
Class 4, Heavy Commercial
NALFA 3.9 Caster Chair
Class 4, Heavy Commercial
DIY LEVEL

Experienced
WHERE CAN I INSTALL THIS FLOOR?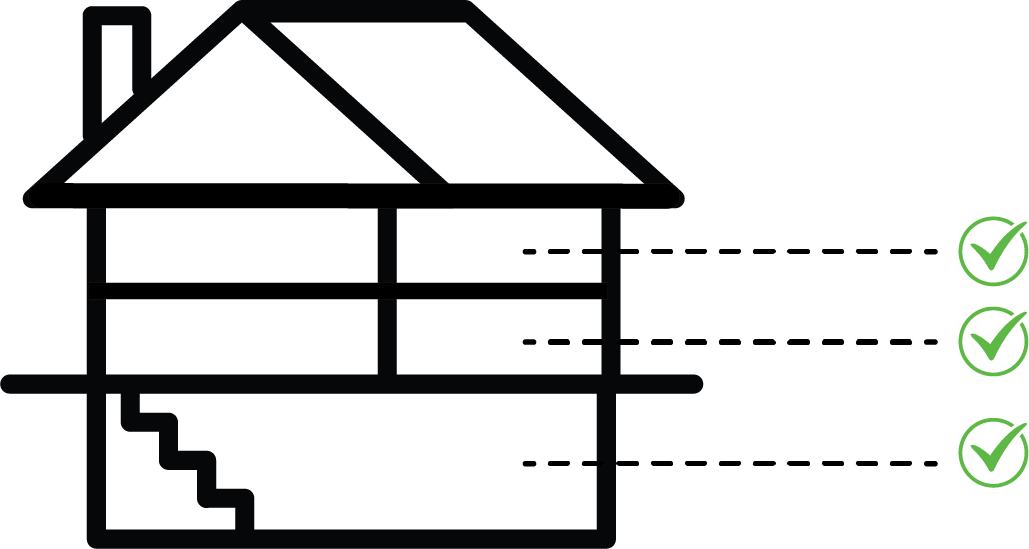 Any Room At, Below or Above Ground Level
How to Clean Your Floor
Your step-by-step guide to great looking rigid core floors — from the very first cleaning to everyday care. Caring for your floor is an important part of keeping it looking its best for the lifetime of the floor. Follow our guidelines and you will love the look of your floor from the day of installation until the day you move.